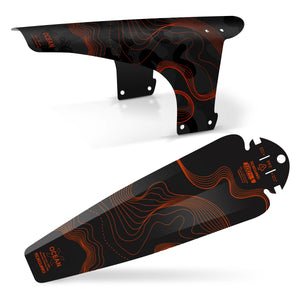 RideGuard
OceanX Kaihalulu Orange MTB Mudguard Set
Sale price Price $27.00 Regular price $0.00
Tax included.
RideGuard OceanX Front PF1 & Rear PF2 Clip On Mudguard MTB Set.

These RideGuards are made from 100% recycled fishing nets collected from our ocean. So far we have collected and processed four tonnes of ocean plastic and each OceanX RideGuard we sell will help fund more of our beach cleans, and support the innovative recycling facilities that process the collected plastic nets

10% Profit goes to fund the OceanX Project - To help the fight against plastic pollution in our oceans.